What is the difference between project and product management?
This post explores the similarities and differences between the two, the competencies required, building teams for each, the comparative life cycles, and strategic impacts. It also explores how program management interacts with both.
Project and Product Management Functions
There are many similarities – but also many differences.
Here are some observations:
Project management involves managing initiatives of shorter duration – usually up to two years – with a clearly defined end point.
Product management is of longer duration – can potentially last many years – and is essentially managing a business or business segment.
Product management can include the management of projects as part of the continuous effort.
Both require broad skill sets – product management broader – and require building a team of complementary resources.
Both projects and products can be contained within a program, which is aimed at a broad strategic goal for the organization.
Let's explore the competencies required to perform project and program management.
Competencies: Personal Strengths and Weaknesses
The above graphic is from the excellent article "What's Your Shape? A Product Manager's Guide to Growing Yourself and Your Team" by Ravi Mehta. It depicts the skills necessary for effective product management – but asserts that most product managers only excel at a few of those skills.
The key to success for a product manager is in building a team that fills in the gaps and contributes complementary skills, where the team as a whole covers all the competencies in the graphic.  I think there are lessons in that approach for project managers also.
Let's explore these skills as they relate to project and product management.
Fluency with data – applies to both, but a product manager relies on data for strategic adjustments to market approach; a project manager uses data to adjust project plans, including sometimes a strategic pivot
Voice of the customer – primarily product manager, referring to actual paying customers for the product
User experience design – can apply to both, but it is more intimate for product manager who needs to sell and service a product
Business outcome ownership – both are responsible, but product management represents a full business, where the project effects some aspect of the outcome
Product vision and road mapping – domain of product management primarily, but informs project management
Strategic impact – both are responsible, but product manager has more impact and range of responsibility
Stakeholder management – both, with a lot of emphasis on the project manager side
Team leadership – teams are important to both, and both need to ensure that the competencies required are filled
Managing up – both need to manage up – to sponsors or senior executives
Feature specification – product managers are responsible to specify the features, where project managers are responsible to gather the requirements and fulfill them
Product delivery – both are responsible, but the product manager delivers operational quantities continuously
Quality assurance – both always
It seems that building a strategic team – one covering all the essential skills required to effectively execute the project, is critical for both product and project management.
Based on the graphic above, the product manager is responsible directly for all of those competencies, whereas the project manager is primarily responsible for 7-12, or the left side of the graphic.
Let's turn now to the common life cycles for both product management and project management.
Product Management Life cycle
The graphic above depicts the life cycle for product management.
The vertical dimension in the graph is sales, and horizontal is time. The life cycle includes a slow ramp up of sales, increasing momentum, a period of harvest, and finally diminishing sales.
Products follow a common life cycle depicted in the following four stages:
Introduction – The focus is on gaining traction with initial customers and establishing all aspects of the offering.
Growth – With initial traction and momentum in place, efforts are on broadening the exposure and execution of the strategy to grow sales, usually building economies of scope and/or scale.
Maturity – Growth at this point is limited, and costs are streamlined and profitability maximized.
Decline – The product as it was is in decline, and this phase is often accompanied by a pivot or transition to a new offering with its own life cycle.
For more detail on the four stages, see the post on "Four Product Life Cycle Stages and Their Importance to Project Managers". These stages are important for projects because they can inform projects that support the product life cycle. A strong parallel is the four business development life cycle stages.
The life cycle can be long or short – and the trend is to get shorter – but typically is longer than the life cycle of a project.
In an age of digital technology and rapid change, many observe that the life cycle of products indeed is shrinking.
Project Management Life cycle

The project timeline, measured in terms of level of effort over time, is determined early on with the clear definition of an end point. The target product of the project is not the same as product management.
Here is a brief overview of the four project stages:
Initiation – The goals and objectives for the project are determined.
Planning – A plan is established for how to achieve the goals and objectives.
Execution – The plan is put into action, and the focus is on the efficiency and unfolding results.
Closure – The project is formally ended once the goals and objectives have been achieved.
The key distinguishing feature of the project is that it has a clear goal and end point, after which it is complete.
Strategy and Project vs Product Management
Strategy guides both project and product management. However, here are some differences.
—————————————-
I recommend these strategy resources (paid link):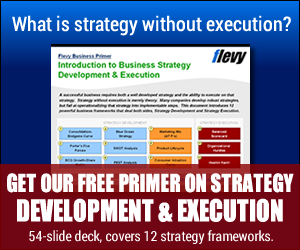 —————————————-
For projects:
It is important to understand the strategy driving the project from the start.
Projects need metrics to measure not only time, cost, scope, and quality, but progress in achieving strategic objectives.
Projects need to be adaptable – or agile – in responding to developments during execution which may reshape direction for the project.
For products:
Managing a product is essentially managing a business segment, and requires a full strategic effort of its own.
The strategy for the product will be influenced in part by the overall organizational strategy.
Products require adjustment across the spectrum of factors, including serving the customer's needs, controlling costs, and responding to evolving market forces.
There is a significant difference in how strategy interacts with projects vs products.  For both products and project, brainstorm with your team for the best ideas and automatic team buy-in.
Program Management vs Project and Product Management
A program is strategically driven to achieve long term goals for the organization. These goals can be in combination where some are easy to measure and others not.
With such breadth, programs can consist not only of multiple projects, but also multiple related product initiatives. Program management in such instances can be a very executive level function.
—————————————-
I recommend these PM templates (paid link):
—————————————-
For more info on projects vs programs, see "The Difference Between and Project and a Program" by APMG International. What is missing from the article is a reference also to products, but it otherwise does a good job of outlining the scope and definition of programs.
Conclusion
This article provided an overview of the differences between product and project management.  I recommend the following 5-minute video by Jelvix on the distinctions between project and product management: