Time Based Competition (TBC) is classic Boston Consulting Group (BCG) thinking that has evolved into a new relevance today. TBC 2.0 provides a whole new basis for achieving competitive advantage.
This post looks at Time as a strategic element and how it has evolved into a critical consideration in strategy and project management.
Time as a Basis for Competition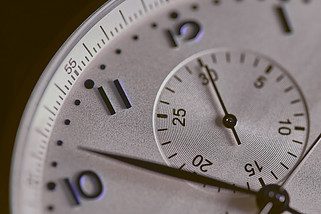 In the late 1980s, George Stalk of BCG wrote that Time is the new basis for competition. Quality and cost were once the key variables for competing effectively.
Stalk said,
"As a strategic weapon, time is the equivalent of money, productivity, quality, and even innovation."
The emphasis with Time as a basis for competition is not just on doing things faster or sooner, but in using time strategically. These examples illustrate how this idea has impacted business thinking:
TBC was part of the genesis of process reengineering, which has resulted in streamlined and accelerated operations.
Jack Welch included Time in GE's core principles of "speed, simplicity, and self-confidence".
Lean and Six Sigma are based in part on the concept of using time as a strategic linchpin.
Let's look at the benefits of using Time as a strategic factor, and its impact on developing and implementing strategy.
Benefits of Being Faster
There are many benefits to the organization from being faster. Here are just a few:
Shorter time to delivery – includes building a better relationship with customers
Higher output per time – essentially increases capacity
Increased output per employee – justifies higher pay, for happier employees and more competitive hiring
More output per hours of capital employed – boosts capacity and provides ability to support higher level of sales
Quicker responses to customers – builds stronger customer relationships, which results in higher market share
Reduction in complexity – makes selling easier, cost lower, easier buying decision; reduces need for support
Decrease in rework – improves quality, reduces cost, reduces average time to produce end product
Greater transparency – improves coordination, collaboration, and shared knowledge for rapid strategic action
When Time becomes a competitive factor, there is a break the tradeoff between cost and quality. Value is produced by decreasing Time, so cost and quality are not as critical.
Time as a factor democratizes information. It makes it critical to everyone, and therefore breaks down silos. The result is easy sharing of information and decentralization of decision-making.
The phenomenon of information directly from the source being shared broadly is known as Enterprise Information Management (EIM). It needs to be orchestrated and coordinated carefully and produces a strategic advantage capability – that is ultimately derived by effectively leveraging Time.
Transition from Speed to Adaptability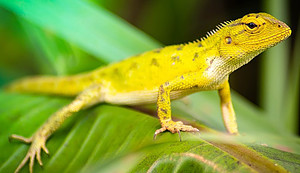 Since the original idea of using Time to achieve competitive advantage, many organizations have embedded Time into their lexicon and thinking:
Consider that process reengineering was derived from the idea of Time as a strategic factor. Business Process Reengineering (BPR) has effectively streamlined and accelerated operations.
Jack Welch incorporated Time into GE's core principles with the phrase, "speed, simplicity, and self-confidence."
Lean and Six Sigma came into vogue and have produced tremendous gains in productivity and process improvement.
However, in the years since the 1980s, there has been a transition. No longer is speed enough.
Organizations today need to translate increased speed into more that continually improving products, processes, and costs. Those things essentially create parity among competitors by becoming best practices.
Things have actually become more strategic. Adaptability has become more important, because products and services have shorter life cycles. Information has become Time critical – especially when coupled with the ability to adapt the organization rapidly in response to the new information.
Implications of Time Based Competition on Strategy
The evolution into constantly evolving, adaptable organizations is the latest incarnation of Time Based Competition.
—————————————-
I recommend these strategy resources (paid link):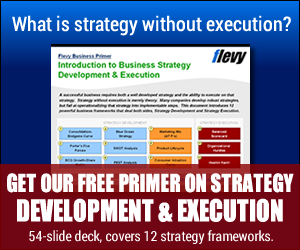 —————————————-
Information technology has advanced and become so pervasive that today virtually every business is an information business. Real time data provides immediate feedback, allowing the opportunity to adapt rapidly to changing circumstances.
More information in less Time creates a dependence on increasingly complex signals. It gives businesses, and other types of organizations, the opportunity to rapidly rethink their business model configuration. The winners are those who can innovate on their business models most rapidly and effectively.
There are other uses and implications of using Time as a strategic factor for strategy going forward:
Reconceive business as an information business – What valuable information is, or can be, embedded in the product?
Ensure organization can respond at speed of data – What speed is necessary for the data to be of value?
Shift in basis for competitive advantage – Has your industry's structure shifted away from scale, position, and speed to adaptiveness?
Learning as an advantage – Does your organization need to cultivate and measure a rapid learning capability?
Business model adaptation – Are you striking the right balance between exploiting existing business models and exploring new?
Taking action to adapt – Is your organization breaking free from yesterday's business model?
In short, the shift has occurred from 'run faster' to 'adapt.'
This has produced tactical shifts in the way businesses make tactical decisions, with benefits to customers and businesses:
Price for value provided – Price is less often based on quality and cost
Need for less inventory – Allows for more rapid adaptation (i.e. mass customization) to customer needs
Purchase decisions closer to time of need – An added value for buyers and consumers
Less likely to cancel orders – Greater certainty by customers makes it easier for businesses
Cash flow cycle speeds up – Less need for financing of long receivables
More special services and customized products – Again, more options for mass customization
All of these shifts signify a move away from keeping up with best practices, or parity, toward unmatchable advantages.
A Strategic Project Manager's Approach to Time
This shift from parity to unmatchable advantages aligns with Michael Porter's assertion that there are two types of projects. Those two types of projects are efficiency (#1), or best practice, projects and strategically driven projects (#2).
Operational effectiveness
Choosing to do things differently
—————————————-
I recommend these PM templates (paid link):
—————————————-
This idea of adaptability – or choosing to do things differently – is of great impact to project managers.
Projects need to be adaptable. That means more than agile, although agile approaches can help. It means monitoring for strategic changes by tapping into the right data. And it means being ready to pivot.
Project risk has always included schedule risk. However, the idea of Time as a driver of risk encompasses more than the schedule. It is about the strategy itself, which may shift in brief Time frames. This is an implementation risk and a strategic risk.
The approach of lean innovation can be useful in developing the approach needed. More learning may be needed as part of the project. More strategic metrics may need to be monitored.
Projects need to be more about achieving goals than about attaining efficiency.
Question for you:
How is Time as a strategic factor effecting your projects? How does it affect the way you manage projects?
Further Resources
If you would like to further explore the topic of Time Base Competition (TBC), I recommend the following resources:
"BCG Classic Revisited: Time-Based Competition (TBC)", By Rich Lesser, Martin Reeves, and Kaelin Goulet, Dec 23, 2013.
"The Time Paradigm", By George Stalk, Jr., Jan 1, 1988.
"Time—The Next Source of Competitive Advantage", by George Stalk, Jr, Harvard Business Review, 1988.
"Competing Against Time: How Time-Based Competition Is Reshaping Global Markets" book, by George Stalk, Jr, BCG, 1990.
For a video presentation, see "Time Based Competition" by Prosults Consulting.