Low Code No Code, otherwise known as Citizen Development, is a growing development that is closely associated with the project management discipline. In fact, it is very project centric, and also has important strategic implications.
This post explores what low code no code Citizen Development is, and it's impact on strategy and the practice of project management.
What Is Low Code No Code?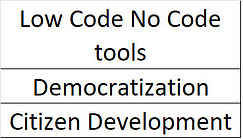 Low code No code refers to an evolution also known as 'Citizen Development', or CD. You will often hear people describe this evolution as the democratization of application development. That refers to the empowerment of people primarily on the business site, not technical side, with powerful tools to improve processes without the need to major technical skills.
In short, Citizen Development with low code no code platforms can allow anyone to build applications without software expertise – faster, at a fraction of the cost, and with potentially higher impact.
Programming is complex, and it is also challenging to implement new applications within an organization's IT infrastructure. The Low Code No Code approach provides some relief to the complexity in some novel ways:
Lower technical skill level required
Relieves overload of work being fed to developers and IT
Closes the gaps between those that understand the business and those that understand the technology
Even with these benefits, however, low code no code creates challenges. While empowering more people to develop applications can help deliver benefits more rapidly and even more targeted, there are implementation challenges.
Low code no code applications are most effective when they play well with the IT infrastructure in place.
That means that even democratization of application development needs some rules. The key is to have those rules be well-considered – and a help, and not a hindrance. To accomplish this, the PMI has developed a set of standards for implementing CD, or low code no code, within organization.
Strategic or Marginal Improvement?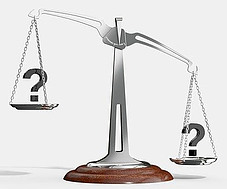 What is it that CD should target within the organization? That depends in part on the enabling infrastructure for development as a whole, the limitations to development without low code no code, and the kinds of opportunities that are available within the scope of the organization. The organization needs to determine its 'architecture' for CD.
Targets for CD play nicely into Michael Porter's outline of two types of projects:
Process improvement projects – Projects that incorporate evolving best practices into existing processes. These do not usually provide a substantial competitive advantage, but rather enable close competitors to keep up with each other. Because they are best practices, there is nothing uniquely advantageous about them.
Strategically driven projects – These are disruptive, breakthrough initiatives. They may provide competitive advantages – but that depends on the strategic skill in identifying the disruptive, breakthrough projects. These projects also mean major changes to the organization – not just incremental improvements.
Ultimately, projects emerge from enhancements to the value chain. They may be major or minor, but the biggest value will be attained trough an accumulation of smaller advantages. That seems like exactly what can be accomplished with CD.
The Strategic Opportunity in Low Code No Code
There is a good discussion of the strategic opportunity presented by CD in the video 'The Citizen Developer's Role in Digital Transformation Projects'. One of the key ideas in the video is that low code no code can enhance the customer experience. Another idea, also expressed in the video, is that low code no code can optimize things for suppliers.
One phrase stated several times in the video was 'competitive advantage' – the key targeted benefit from implementing CD.
—————————————-
I recommend these strategy resources (paid link):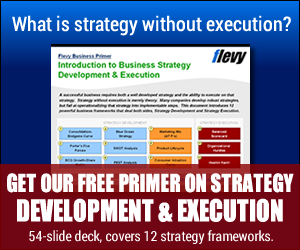 —————————————-
With CD, core applications – such as customer service, payment processing, and delivery – can be enhanced by those closest to the business and customers. The challenge is, for each business, to identify the opportunities and hot spots where low code no code can be most effective.
Enhancement to competitive advantage resulting form CD is likely to be an accumulation of many small enhancements rather than one large advantage.
The Project Manager's Opportunity with Low Code No Code
Where are the opportunities for project managers resulting from low code no code?
—————————————-
I recommend these PM templates (paid link):
—————————————-
Here are some thoughts:
Portfolio Management – Project selection can still be about the larger projects, but there is opportunity to insert the low code no code capability to add value around the edges. There may even need to be some additional projects simply to deploy the low code no code environment.
Program Management – As part of the strategic approach to managing programs, low code no code may be able to reduce complexity and shorten the timeline to achieve results. Programs can benefit from considering CD and how it might change and enhance the approach to the program.
Project Management – Some projects may simply be low code no code projects. Some may come from service providers – executing projects – who are specializing in low code no code. Others will be locally driven initiatives where the business knows what it can do and takes the shortest, most empowered route.
Sketch out you process improvements in Visio or another similar platform.
Conclusion
There is no doubt that CD/low code no code can enhance the value chain and achieve results more quickly.
My questions is, what business or career opportunities for project managers can arise from CD?
The PMI's initiative to set standards for implementation of CD in an organization makes sense. It is aimed to create harmony between democratization of application development and control by the IT organization. This alone can provide a whole set of activities and contributions that project managers can make to the organization.
I also wonder what business opportunities might exist for project managers. The PMI's CD/low code no code Partner Program indicates an opportunity. Partners can be of two varieties:
Technology vendor – a provider tools for building low code no code applications
Delivery organization – those who use the tools in practice to build low code no code applications
Most of the 'partnering' opportunity, I would think, is on the delivery organization side. Project management consultancies can extend themselves by adding low code no code as a service among their offerings. The service can include not only implementing the governance structure per the PMI's standard, but also developing the applications. As easy as it might be in theory, there surely still is some complexity involved with developing low code no code applications.
What do you see as the greatest opportunities for project managers coming out of the emergence of Citizen Development / Low Code No Code?