The Blue Ocean Strategy framework is unique in that it incorporates execution into the strategy. By contrast, most strategy frameworks are just that – strategy, and strategy alone. They separately require strong execution, which usually takes strong project management.
One of the ways that Blue Ocean Strategy incorporates execution is through its approach to leadership. Blue Ocean Leadership is pretty simple in concept, and requires commitment and effort with a few basic principles to succeed.
The Blue Ocean Approach to Leadership
The Blue Ocean approach to leadership begins with a shift by leaders to think in terms of leadership as the service you are selling; employees and direct reports are your customers. As you would convert non customers into customers with Blue Ocean Strategy, you can convert disengaged employees into engaged ones with Blue Ocean Leadership. It is like creating a good customer experience – for employees.
To put this leadership approach into action, leaders, in collaboration across the organization, use a 'Leadership Canvas', similar to the Strategy Canvas in Blue Ocean Strategy, to visually codify the way of working across the organization.
There are three main distinguishing characteristics of Blue Ocean Leadership:
Focus on acts and activities – Instead of working to change the attitudes, approaches, and even capabilities of leaders, Blue Ocean Leadership aims to change the acts and activities of leaders. This is done is a collaborative way, with deep and wide involvement across the organization, which helps boost buy in and employee motivation.
Connect closely to market realities – The 'market realities' refer to the points of view and perception of 'customers' – in this case, the employees – as determined through engagement, direct participation, and input from people at the front line. Front line, middle management, and upper management employees are all engaged in defining leadership practices.
Distribute leadership across all management levels – Instead of placing leadership responsibility solely at the top of the organization, Blue Ocean leadership prescribes defining leadership wherever it needs to occur – defaulting to three distinct levels: top, middle, front line.
Let's take a look at the primary tool used in Blue Ocean Leadership, the Leadership Canvas or Profile.
—————————————-
I recommend these strategy resources (paid link):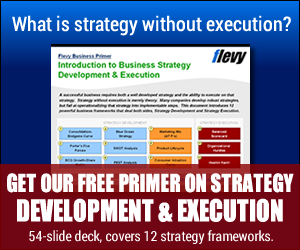 —————————————-
The Leadership Canvas (or Profile)
Like the Strategy Canvas in the Blue Ocean Strategy approach, the Leadership Canvas gives a visual snapshot of the positioning of leaders as seen by their customers, the employees.
The light gray profile shows what a leader's as-is profile might look like. The dark gray profile shows what a leader's to-be profile might look like.
The as-is profile shows that efforts are focused on activities that were later placed by employees in the Eliminate and Reduce quadrants, and also are not focused on other activities that were placed by employees in the Raise and Create quadrants.
The to-be profile shows the adjustments that move those Eliminate and Reduce activities to a zero or low level, move those Raise activities to a high level, and add new activities in the Create quadrant at a high level.
Here is a sampling of some potential Key Leadership Activities and who would do them:
Front line leaders – shift from pleasing the boss to serving the customers
Eliminate – established ways of doing things
Reduce – monitoring and controlling middle management activities
Raise – coaching and motivating direct reports
Create – removing bureaucratic blockages
Middle Managers – shift from controlling and playing it safe to liberating, coaching and empowering
Eliminate – deferring customer queries to middle managers
Reduce – seeking approval for decisions
Raise – knowing each team member personally
Create – clarifying organizational strategy and where team members fit
Senior leaders – shift from the day-to-day to delegating and charting the organization's future
Eliminate – established ways o doing things
Reduce – monitoring and controlling middle management activities
Raise – coaching and motivating direct reports
Create – removing bureaucratic blockages
Let's take a look at the collaborative process for Identifying the set of acts and activities that make up the Leadership Canvas for each of the management levels.
The Blue Ocean Leadership Process
At the core of the process is the Blue Ocean Leadership Grid, which helps to gain focus on the acts and activities that should be part of a leader's day. It includes the four categories of activities on the Blue Ocean Canvas: Eliminate, Reduce, Raise, and Create.
The overall team, including leaders and employees at all levels, participate in identifying the as-is and to-be leader acts and activities – for leaders at each level.
The four-part process includes the four collaborative steps to put Blue Ocean Leadership into practice.
The process can be adapted to the situation in your organization. Here are more details on the steps:
See your leadership reality – Leaders at all levels (i.e. front line, middle management, and senior leadership) together document the acts and activities that various leaders currently perform. The idea is to get a realistic as-is profile of the main things – 10-15 max – that leaders at each level currently do with their time, for better or worse. The wide participation provides a true reality check.
Develop alternative Leadership profiles – With the as-is profiles in hand, participants shift to a wish list – the 'to be'. Taking a fresh look, what should the leaders at each level be doing? What do employees think would be most effective? Again, input across the organization is required. There can be multiple potential profiles created at this point.
Select to-be leadership profiles – The profile for each leadership level – like front line, middle management, and senior leadership – is selected from the possible profiles constructed for each in the prior step.
Institutionalize new leadership practices – The profiles – the way of working – are now made official. Like it or not on an individual basis, this is what was agreed to with everyone participating, and application can even be part of performance evaluation. There should be clear acceptance and buy in due to broad participation in constructing these profiles.
The following is a summary chart illustrating the process:
Risks and Opportunities
Are the proposed changes set up to succeed?
The biggest risks I see are:
Lack of buy in from leaders at lower levels
Insufficient time and resources allocated to allow collaborative development of leadership canvases
Uncertainty or lack of clarity in the overall organizational strategy
It has some things going for it, if it was developed using the 'principles of a fair process':
Engagement – Involvement across the greater team. Everybody gets a say.
Explanation – The process needs to be clearly communicated, and the resulting Leadership Canvases need to be clearly explained to everyone.
Expectation clarity – The final result – changing of emphasis of activities by leaders – needs to be explained to everyone, and everyone must agree to be on board.
The key is that everyone has had input and been heard – it is critical to make sure that is the case.
Consider the wisdom of the following quote – from long before the emergence of Blue Ocean Leadership:
"Tell me and I forget. Teach me and I remember. Involve me and I learn." – Benjamin Franklin
Blue Ocean Leadership Ideas for Project Managers
Here are some ideas where Blue Ocean Leadership can benefit PMs:
Keep it in mind as a key leverage point for change management initiatives.
Consider adapting it for PMs and team members across a PMO.
Use it on your project or program – it need not be enterprise only!
Apply this in for-profit, government, and not-for-profit organizations.
What other ideas do you have? Do you have prior experience with Blue Ocean Leadership, and do you see where it could help in your organization? Can you see benefits if you were to initiate Blue Ocean Leadership right on your project?
—————————————-
I recommend these PM templates (paid link):
—————————————-