This post gets down to the basics of the Project Management Office (PMO): What is a PMO, what is its purpose, and why do you need one (or more) in your organization?
Is There a Single Project Management Office Definition?
The acronym 'PMO' can actually refer to any of the following:
Portfolio Management Office – focused at the strategic level, collaborating heavily with executive management on prioritization of project and program initiatives to achieve strategic goals
Program Management Office – focused on effectively implementing one or more core programs, and their constituent projects, for the organization to achieve specific strategic goals
Project Management Office – executing projects effectively and consistently as a strategic advantage across all projects
I could not actually find an "official" definition of 'PMO' in the Project Management Body of Knowledge, 7th Edition (the current PMBOK Guide), published by the Project Management Institute (PMI). However, the PMBOK Guide does have a whole appendix on "The Project Management Office".
Rather than provide a specific definition, the PMI simply states that a PMO provides a management structure that supervises, facilitates, and guides project related activities. The rest of what a PMO might provide is situation-specific.
So, there is no 'one size fits all' approach to PMO's. A PMO can be focused on specific things within the organization, such as:
Function – something such as R&D or IT, where the organization wants a PMO to help improve the effectiveness and consistency across projects within that particular function
Department – similar to function, could be one or more departments – maintenance, capital projects, sales, support, human resources – where the PMO helps manage specific types of efforts to achieve targeted performance
Group – could be a particular broad grouping within a company, such as a division, where the PMO can help take advantage of a particular opportunity for performance gain through improved project execution
Area – a particular strategic initiative that requires special attention, where a specialized PMO can help to manage in a specific manner separate from other business areas
Whatever the context, a PMO typically provides best practices in the form of:
Benchmarks – metrics for specific aspects of performance at strategically determined target levels
Guidance – tools, templates, and guides providing helpful knowledge and input for use across projects
Other best practices – could be comprehensive tools like software, or a program of best practices training
Overriding Purpose of a PMO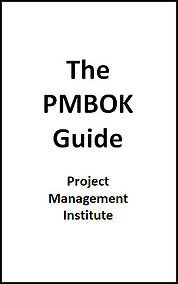 In the PMBOK Guide, it states that organizations set up PMO's for a variety of purposes, but with one core benefit:
"…improved project management in terms of schedule, cost, quality, risk, and other facets. PMOs have many potential roles in aligning work with strategic goals: engaging and collaborating with stakeholders, developing talent, and realizing value from investments in projects."
In reading the literature on PMO's, I am hit by overwhelming statistics from 10 or so years ago at how many PMO organizations have failed. One statistic that especially hit home was that over 75% of PMO initiatives failed within 3 years of being initiated!
The key reason for these failures seems to have been that the PMO's could not demonstrate that they added value. That could be for a number of reasons:
They truly were not adding value
The did not have involvement from a high level sponsor
They were adding value, but could not adequately communicate it
There surely are more reasons, but I have to conclude that the core challenge of PMO's, as a service organization, is to add value. They can do this by:
Provide guidance aimed to improve consistency.
Provide support in specific functions, such as scheduling, risk management, software usage, etc.
Provide the project managers that manage the projects.
Provide a link between projects and the highest strategic levels in the organization.
Provide a more adaptive, agile structure that actually enables flexibility and pivoting when needed.
For more info, see the post which indicates the three different types of PMO's.
Strategic Implications
When a PMO is a 'Portfolio Management Office' or 'Program Management Office', it is naturally more strategically driven. However, each type of PMO, including a 'Project Management Office', provides an overall strategic benefit.
—————————————-
I recommend these strategy resources (paid link):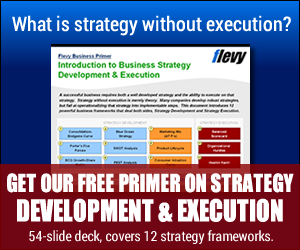 —————————————-
Simply by having a PMO, the organization has a potential strategic advantage in the form of competitive advantage. The strength of that advantage depends upon the uniqueness how the PMO is organized the value it adds.
Michael Porter, strategy guru from Harvard Business School, said that there are two types of projects in his talk on Strategy and Project Management to the PMI:
Strategic breakthrough projects
Best practices projects
Implementing an effective PMO is a project (or program) unto itself. The question is, which of the two types is it? It probably has elements of both strategic breakthroughs and best practices. To the extent that it leans more toward strategic breakthroughs, it will have the opportunity to create more unique and long-lasting competitive advantage.
The metrics by which the organization chooses to measure PMO effectiveness and value added can help achieve this. Best practices are necessary in order to maintain parity with the competition. Strategic breakthroughs are necessary in order to build competitive advantage. The challenge is in developing strong metrics to measure effectiveness in both areas.
Impact on Individual Projects, Programs, and Overall Portfolio
—————————————-
I recommend these PM templates (paid link):
—————————————-
Left to their own devices, project managers will impart their own imprint on each project. The purpose of the PMO is to make this imprint more consistent across projects, and to raise the level.
The existence of a good PMO can be very helpful to project managers. It can be a forcing function for certain best practices but also simply by association it can provide a discipline that is otherwise absent.
PMO's an also provide a central networking point among project managers. PM's can use the PMO to learn from each other – by sharing lessons learned, best practices, ideas on approaches, etc. PMO's can provide a great networking opportunity for PM's.
These impacts show themselves in all types of PMO's, whether oriented more to portfolios, programs, or projects.
Summary and Conclusion
This post provided an overview of the PMO's and a Project Management Office Definition – something that is elusive because the purpose of a PMO is very situation-dependent.
What is your definition for a PMO?
To pull some of these ideas together, I recommend the following video by Dr. Mike Clayton of Online PM Courses: